Wolf Spirit Guide in Honour Of Running Wolf Gemma's Guide.
About Gemma
Welcome to Gemma's Website she is a respected psychic clairvoyant clairsentient and clairaudient spiritualist medium as well as being a renowned Animal Psychic and Communicator , Gemma gives very accurate readings at her live shows or in your home when you book a 1-1 or group reading or Animal Communication Reading for your Pets with Gemma.
Gemma currently lives in Dorset, and has Lived here all her life she has had these abilities since a small child. Gemma is shown past, present and future through her guides and the spirits of loved ones.
Gemma has completed readings for well known celebrities regularly and people over the world via phone skype or email and live Radio Interviews.
Gemma is an Animal Communicator with Living animals or animals that have passed to spirit passing on their worries and concerns and messages Gemma is their voice.
She became more aware of things happening around her as a small child, Gemma's main spirit guide is called Running Wolf, he is a Native American Indian chief he has been with Gemma a long time.
Gemma has 4 guides in total that work with her for the different readings available, Arianna is an Angel worker that works with Gemma on healing and Animal Communication work.
Gemma is blessed to have an elder Timber Wolf Guide called Azear he is black in colour with bright blue eyes, he helps gemma to communicate on a deeper level to see past lives amongst other things clearly.
Gemma first started giving readings to family and friends, She now shares this amazing gift with the general public and has done since 2007, with any monies raised from this going to charity
Gemma holds regular evenings of mediumship Demonstration,and speaks at conferences about her animal and spirit work and corporate events as requested. Over the years She has experienced many things from the spirit world. Gemma has been very lucky to have experienced visions, shadows around her, flashing lights, mist floating around her, beautiful colored lights in the form of a ball floating down her stair case and disappearing in front of her eyes which others have witnessed around Gemma. As well as seeing glitter showers fall in unusual places.
Gemma experiences touch, smell and sounds from spirit. Gemma can also read energy from objects, and get taken back through the time layers of buildings or object.
Gemma experiences whispering and voices from the spirit world talking to her in everyday life. Since that time spirits have been with me always. Gemma is quoted as saying "To work with spirit has given me so much pleasure and it is an honour to be able to pass messages on to their loved ones, and to give comfort and confirmation to those left behind after their passing to the spirit realm. It is a truly wonderful path, and for me, a feeling of elation and it has enabled me to meet many like-minded people who have become good friends".
Gemma currently completes readings all over Dorset and the uk and across the world by appointment and is well known for her clear honest reputation.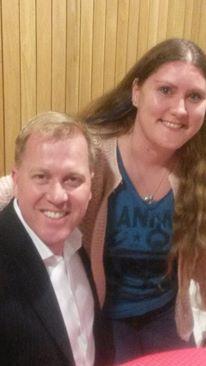 I look forward to seeing you at an event soon.
Thank you for coming to my site blessed be.
"You can search throughout the entire universe for someone who is more deserving of your love and affection than you are yourself, and that person is not to be found anywhere. You yourself, as much as anybody in the entire universe deserve your love and affection." Budda
"Even death is not to be feared by one who has lived wisely." Budda
"It is better to travel well than to arrive." Budda

Find me on Facebook: Psychic medium Gemma Stacey
Psychic & Spiritual readings are available by telephone, or by email, by post or 1 to 1. As a medium I perform platform mediumship sessions at spiritualist churches and demonstrations of mediumship in various venues and at corporate events throughout the year across dorset and the uk.
Copyright Of Spiritualist Medium Gemma Stacey 2017